These are tools you can use even if you don't purchase our course.
We encourage you to take a look at these special gifts even if you don't invest in Unveiling Your Life Purpose through our course.
We specifically asked for these bonus gifts to be given, because we feel they will directly support the process of connecting with your Life Purpose.  All of these gifts are tools we regularly use with our clients, or will explore implementing into our programs.
Corinne Edwards —
Check out Corinne's gift here.
Corinne, a master media coach is offering two sessions to help you gain an edge on these important skills.  She can also help you get over your fear of being in front of a microphone.  I had trouble just speaking my purpose out loud, because it felt so big to me and I felt so afraid that I couldn't really do what I came to earth to do.  A session with Corinne will undoubtedly support you in being able to say out loud what your Life Purpose is.  Since you can schedule a mutually agreeable time with Corinne, you could meet with her once you have gained some clarity on your Life Purpose.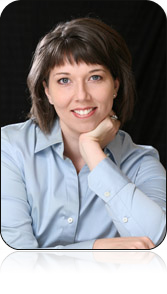 Andrea Hess — Empowered Soul
If you haven't read Andrea's blog, Empowered Soul, you will enjoy it.  Andrea has a great article she titled, The Comfort Myth.  Andrea is gifting everyone who purchases the Unveil Your Purpose E-Course with an audio program called "Intuition Basics."
Connecting with your intuition will be key to Unveiling Your Life Purpose and Andrea will help you connect with your inner-wisdom.
The 4 Symphonies of Stress is a report that will help you understand stress and its impact on you and help you identify ways through stressful situations…like Unveiling Your Life Purpose.  Well, it can be stressful if you are worried you won't find one. You can find out more about Raymond at his popular Law of Attraction Blog
Tom Justin —
Tom shares some valuable techniques that you can use to be successful.  He has taught this technique to people from all walks of life; from corporate executives to movie stars.
The Magic of Manifesting with Dyan Garris

Meet with your personal angel and learn how to manifest in alignment with your Divine Purpose.
What else can I say?
I'm not a sales person… except in selling you on yourself!  I know that our course will benefit you.  I have no doubts on that.
I do want you to work with Michelle and I. However, it's most important to me that you connect with your Life Purpose and share your Spiritual Gifts with the world.  That's why I share gifts from people doing similar things that I do.  I know that if you don't connect with me, then there is a great chance you will connect with some of the other coaches and experts on the topic of Life Purpose.  I will always bring you the very best and I will always share all of what I have.